Sigh
Add Scarlett Johansson to the growing list of celeb-vocates. The actress is focusing her attention on environmental justice for the world's poor.

Through Oxfam Global Ambassadors, Johansson will join such other notables as Gael García Bernal and Djimon Hounsou "to call on international negotiators to protect the world's poor from climate catastrophe at the United Nations Climate Change Conference in Cancun, Mexico starting next week," according to a release.
Here's an idea, Scarlett: your net worth is at least $45 million dollars. You were paid $400,000 to do Iron Man 2. That's quite a bit of moola YOU could use to help the world's poor. Put your money where your mouth is, honey!
Animated Scarlett after the jump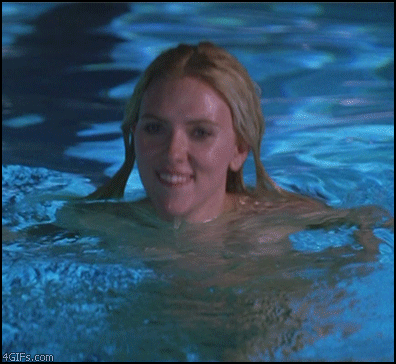 Hah! Top that, RS McCain! Oh, and I see that Yankee Phil posting the hotties and pornstars Charlie Sheen has dated.

If you liked my post, feel free to subscribe to my rss feeds.