Gotta love the double standard. The Halloween display of Sarah Palin hung in effigy was A-OK, almost no one on the Left complained. But, now, horror!!!!! Obama Effigies Strung Up in Kentucky and Indiana
Barack Obama effigies turned up Wednesday on the University of Kentucky campus and in a front yard in Indiana, as federal authorities said they weren't investigating a Sarah Palin hanging-from-a-noose Halloween display in California as a hate crime.

Kentucky school officials in Lexington were trying to determine who hung a mannequin lookalike of Obama from a tree on campus, school spokesman Carl Nathe told The Associated Press. Police took the effigy down immediately.

In Clarksville, Ind., Kirk Deddo strung an Obama doll up by a noose from a tree on his lawn and called it a Halloween decoration, saying it was the most frightening one he could find, WNDA-TV in Indiana reported.

Deddo said the effigy had nothing to do with race, and he put it up because he doesn't like Obama's stance toward the military.

"Electing Obama as president would be the scariest thing in the world," he told the station.
And Liberals are freaking out
University of Kentucky President Lee Todd told the AP that he will apologize to the Obama family on the university's behalf because he is "personally offended and deeply embarrassed by this disgusting episode."
Students and leaders at the U. of Kentucky are outraged, as was the writer of the article, who seems hysterical, and not the funny type. It has been called a "despicable act." Apologies are flying. And the LA Times plays moral relativism
Everybody take a deep breath. Some critics of the display seem unclear on a couple of concepts: the difference between political speech and hate speech, and the symbolic resonance that nooses hold for African Americans.
Ah. That would be a ……. double standard. It is OK to hang Palin in effigy, but…..ah, you know how this goes. Will the FBI investigate? Will Mr. Deddo be charged with a hate crime?
Photo below the fold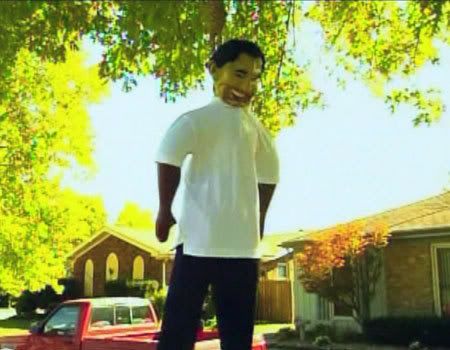 If you liked my post, feel free to subscribe to my rss feeds.