As for her, she'll continue taking lots of fossil fueled flights around the world all the time
SICK of being perceived as boring, fed up with insinuations that she is a 'false' world No 1, Caroline Wozniacki told the media to bring it on and turned her attention to everything from Kenny Dalglish to Andy Murray and global warming.
She told the media to give her some interesting question, which went to
How should we solve global warming?

"I'm flying quite a bit, so that doesn't really help," she said with a laugh. "Go green. Make cars that don't use so much gas. Make them electric. That would help. Use the buses, the trains, instead of the car.

"When you take a shower, don't stay there for half an hour. Two minutes is enough. Even the girls!"
It's so simple: everyone else go green.
Some Rule 5 Caroline below the jump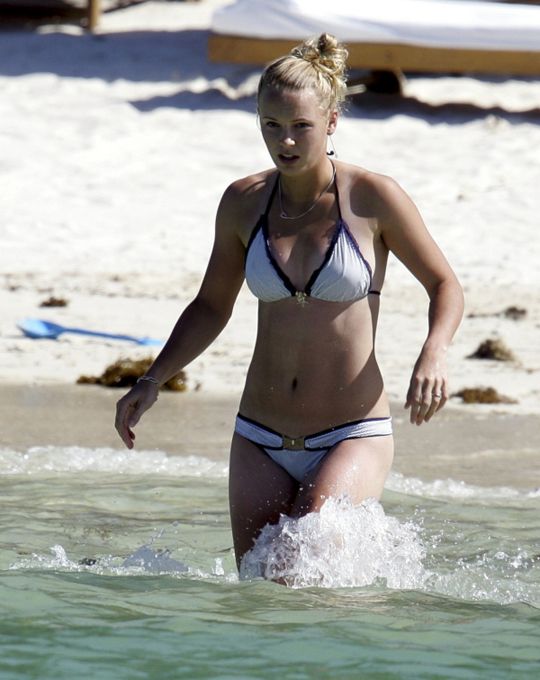 If you liked my post, feel free to subscribe to my rss feeds.