This is an exercise in How Government Works. And funny Sal goes to court
Boston resident Sal Esposito has been called to jury duty, but there's one thing standing in the way of his ability to serve: He's a cat.

Massachusetts couple Anna and Guy Esposito received a jury duty summons for their feline friend this month, who they had listed as a household resident on the 2010 Census.

"Sal is a member of the family so I listed him on the last Census form under pets but there has clearly been a mix-up," Anna told local TV station WHDH. "I read the whole thing and I said, 'Oh my God, how could he go, he's a cat?'"
If you thought someone in government would say "hey, it's a cat, maybe we should just let Sal out," you'd be sadly mistaken. Sal is required to appear for jury duty. That should be fun at the security desk when the owners try and bring Sal through.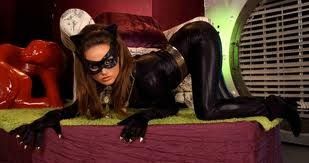 Note: that's not Sal.

If you liked my post, feel free to subscribe to my rss feeds.