Conversation heard at a The Atlantic staff meeting: "OK, folks, web hits and bat-shit crazy or respectabilty and responsible journalism? Web hits and bat-shit crazy it is"
For the record, two contemporary accounts: here and here from the local media of last April 18. Despite all this publicity, the Palins didn't want their child to be included in the hospital website's list. Privacy? Oversight? Accident? Oh, and in response to some readers:

A person may obtain only his or her own birth certificate, except for parents who may obtain their own child's certificate. Access to birth records becomes available to the public 100 years after the event.

The election is in four weeks.
This is his fucking business why? Seriously, it might be about time for the Palin's to take a restraining order out on Sullivan before his words translate into psychotic actions. Or perhaps for The Atlantic to hire a full time psychiatrist with full access to a pharmacy.
Ace:
I don't know what point he was trying to make. I'm not sure he knows what point he was trying to make. Besides the fact that his brain is degenerating either due to AIDS medicine or steroids, he's also operating under the stricture that he cannot quite come out and say Bristol Palin is Trig Palin's mother anymore, and he therefore writes in a frankly baffling manner as he both attempts to insinuate and disguise his insinuations simultaneously. His writing is, then, even more insensible than usual.

For me, though, it was the last straw among many last straws. Even when threatened with termination, he cannot stop savaging the Palin family. He cannot stop himself from hinting that Bristol Palin is Trig's mother. He. Cannot. Stop.

Because he is a lunatic.
Can't disagree, though I think Ace must have understated it. And, I found why Sullivan likes Obama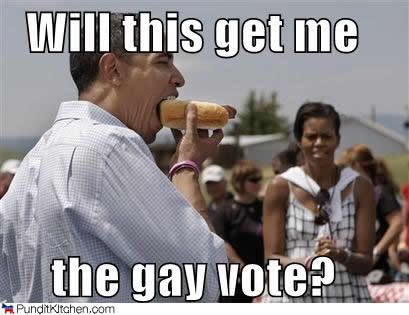 If you liked my post, feel free to subscribe to my rss feeds.