The newest of the lamest lame-o ads from the Girl Scout Camp (which may not be fair to Girl Scouts, as their campaigns tend to be pretty successful, but, you get the idea)
Ann Althouse is kind enough to break the video down, but, all I can think of is the whiniest kid in grade school whining to the teacher, the principal, the principals secretary, the school nurse, the gardner, the janitor, the crossing guard, but, not the gym coach, cause he doesn't want anything to do with this monsterous pu…….well, you know. My God, I have never seen anyone whine so f*cking much while running for national elected office. Just suck it up, sweetie, and grow a pair.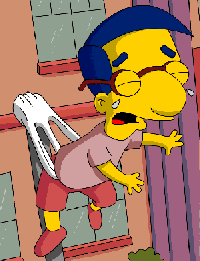 If you liked my post, feel free to subscribe to my rss feeds.