Hey, Katie, 411, there's a midterm election in just two days, in which the policies of your Messiah will be repudiated. You might want to pay attention. Then again, maybe that's what this "investigation" is about (?)
Clint Eastwood has made a new movie about the afterlife. Does he know anything about that? Katie Couric decided to find out …

When asked what he thinks happens when you die, Clint Eastwood responds, "I haven't the foggiest idea."

Generally, when Clint Eastwood wants you dead, you're dead. But in "Hereafter," the new movie directed by Eastwood, death is only the beginning.

"It's the one unknowable thing, isn't it, in terms of what happens to us when we die?" Couric asked.

"Exactly – and nobody's in a rush to find out," he replied.
At least 50 Democrats will surely join the political afterlife in a little over 48 hours, not including those who will be Freddy Kruegerized in State government. Based on Katie's ratings, I'm surprised she isn't there already.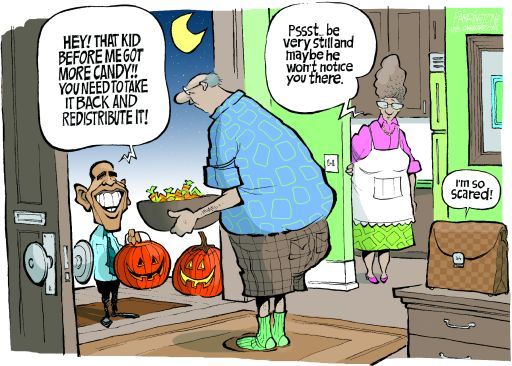 More: Meanwhile, Arianna Huffington has apparently donated her brain to Dr. Frankenstein
"This victory by Republicans, which I fully expect … does not mean that the nation is rejecting Democrats and affirming Republicans. It means they are rejecting the way our institutions are working, that they have deep mistrust of all establishments. That basically, our system has not worked for them," Huffington said.
Uh huh.

If you liked my post, feel free to subscribe to my rss feeds.