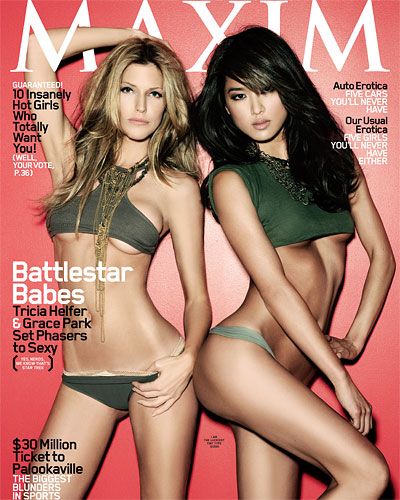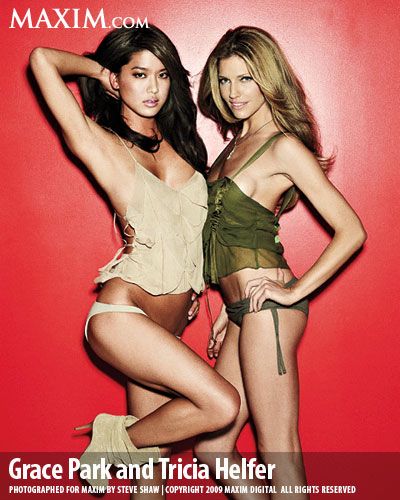 Yum. Just in time for the new BSG from a Cylon point of view DVD (comes out October 27th, before being shown on TV). See the rest at Maxim.
Speaking of hot Scifi babes, Maxim has the Top 17.
And the 10 things women want in a man. If you want #6, you can't have #1 and #7, unless you are dating a wimpy liberal, ladies. Interestingly, if we hold the door for some, they pitch a hissy fit. Well, liberal ladies, do, anyhow. Double interestingly, dental hygiene is on the list, but, not general hygiene. I'm game for all but 6.

If you liked my post, feel free to subscribe to my rss feeds.