Sweet!
The USS NY is, in some ways, heading home, even though this is its maiden voyage.

The Navy's latest amphibious ship was built in Avondale, just outside New Orleans, by shipbuilders who continued working through Hurricane Katrina to get the job done. They knew their mission was special. The ship contains seven and a half tons of steel recovered from the World Trade Center after 9-11. It's at the leading edge of the ship.

This morning, people lined the Mississippi River here in New Orleans, hoping to get a glimpse of the USS NY. She left Avondale for New York to be commissioned November 7th. Along the way, she'll stop in Norfolk to pick up Marines. The USS NY will be in New York for ten days and they're expecting about one hundred thousand people to come aboard and visit while the ship is open to the public. More information on how to visit is at www.ussny.org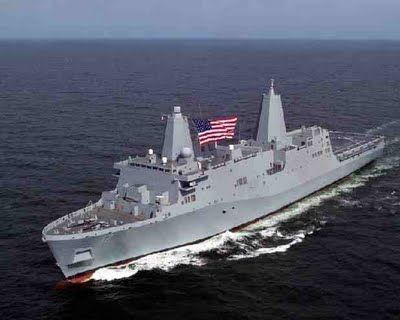 If you liked my post, feel free to subscribe to my rss feeds.