Must be something in the water over there at CNN. I will make sure to bring bottled if I ever visit there again
You have to love Dobbs' progressively rising voice and his teeth-clenching at the end. You have to love it to watch Dobbs, because he does it every day now. He's either filled with righteous anger, or he needs to add some fiber to his diet.
He's nice. I'm not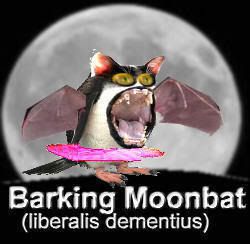 How soon till the DUmmies and other assorted barking moonbat nutroots winbags start apeing this idiocy?

If you liked my post, feel free to subscribe to my rss feeds.