And a start to the work week. Along with beer, what men really think about
[gv data="Dea53cdA7aE"][/gv]
Of course, if you are a Democratic "man", what you think about is:
Notice you never hear or read about a Democrat calling for winning the war on terror, or saying that America is a great place. Not that I am telling you anything new.

Do you have an interesting post? Or just a post?

Want it spread around? Well, go ahead and link it up! Otherwise, I will be forced to photoshop Nance Pelosi in a bikini again!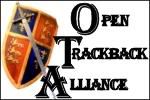 Send a trackback to this post, but don't forget to link it.

If you liked my post, feel free to subscribe to my rss feeds.