First, off, what the Jets players were doing was wrong. Throwing footballs near her was one thing. Who wouldn't want to be near a beautiful woman. That said, the cat-calls and suggestive remarks in the locker room were inappropriate, unprofessional, and immature.
Ines Sainz, the self-proclaimed "hottest sports reporter in Mexico," claims she was dressed appropriately during her appearance in the New York Jets locker room in which she was allegedly harassed with catcalls and other suggestive comments by players.

Judge for yourself. It's definitely more appropriate than what we're used to seeing her in.
Regardless of the way she was dressed, the Jets players still should have acted like adults. That said, she offers up a picture of herself, supposedly at Jets camp.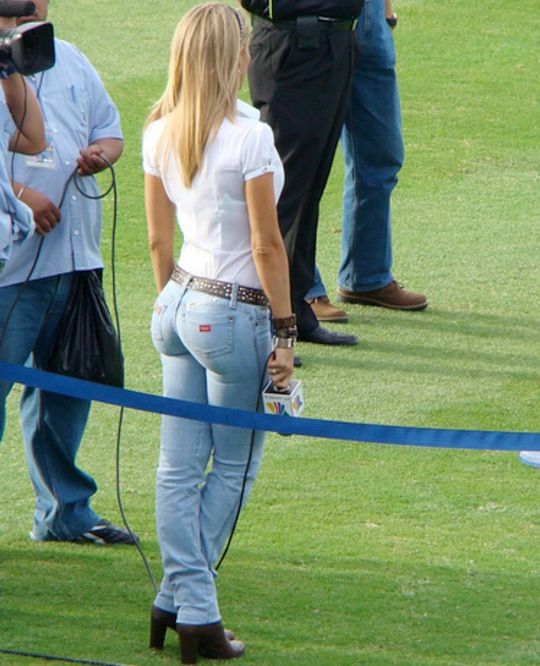 There's only one problem: that picture is from her coverage of the World Cup, not from when she attended Jets camp this past weekend, and has actually made it around the Interwebz for a few months. Do I have a big point? Not really. Just some Rule 5.

If you liked my post, feel free to subscribe to my rss feeds.