Seriously, are there any climate alarmists other than Ed Begley, Jr, who aren't hypocrites? Oh, sorry, my bad, discussing climahypocrites is apparently a deflection from the real issue that climate change will kill us all if everyone else would just stop driving their Cadillac Escalades
Add Jesse Jackson's ride to prominent vehicles being stripped in Detroit.

Following the embarrassing news that Mayor Dave Bing's GMC Yukon was hijacked by criminals this week, Detroit's Channel 7 reports that the Reverend's Caddy Escalade SUV was stolen and stripped of its wheels while he was in town last weekend with the UAW's militant President Bob King leading the "Jobs, Justice, and Peace" march promoting government-funded green jobs.

Read that again: Jackson's Caddy SUV was stripped while he was in town promoting green jobs.
Heh heh! The Reverand Jackson and Kathleen Rogers had this to say back on August 24th at CNN
Ending the subsidies that make dirty fuels artificially cheap can spark a shift in infrastructure development, create more jobs and allow America to become more self-sufficient.
Well, perhaps if more of the True Believers everyone else stopped driving Escalades, which average 14 mpg, and have a Climate Change rating of 13.10 tons (16.2 is the worst, 3.5 the best), the world would magically decrease in temperature. Or see no change. Whichever. It's all about the money and control.
Meanwhile, the mayor of Montreal wants all roofs in Montreal to be white. Good idea, because it isn't like Montreal doesn't get cold a good chunk of the year or something.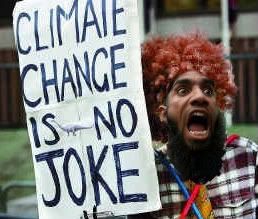 If you liked my post, feel free to subscribe to my rss feeds.