Two posts that deserve more than a sidebar link. The first one is by John Lilyea at This ain't Hell…, who actually spoke with James J. Lee, and has photos that prove he is exactly the kind of right wing extremist the lefties think he is.
Second, Legal Insurrection catches a tweet, via JWF, that you need to remember the next time the left tries to Blame The Right for some incident (I've taken a copy and put it under the more tag, for my own reference)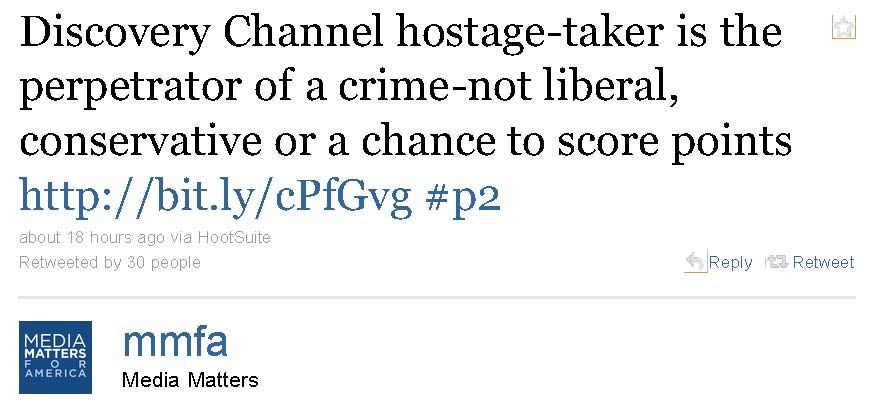 If you liked my post, feel free to subscribe to my rss feeds.