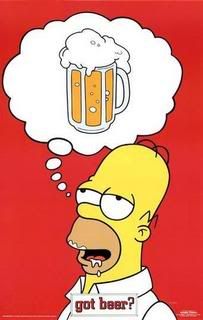 Thursday. One day closer to the weekend, and the Democrats are now shown to have been drinking massive weekend type alchohol during their rants about Bush needing to protect our ports-usually accompanied by calls about how bad it was for Bush to go it alone in freeing 25 million people from the whims of a brutal, tyrannical regime in Iraq so we should cut and run, intermixed with their complaints that the global war on Islamic terrorists is all a contrived plot.
U.S. Customs and Border Protection inspectors at the nation's ports of entry arrested 25,000 people during fiscal 2007 — including 270 suspected of having terrorist ties — and seized 300 tons of marijuana and 93,000 pounds of cocaine.

"Homeland security often is a balancing act between two ideals: vigilance and convenience," said CBP Commissioner W. Ralph Basham. "Nowhere does this dichotomy between security and facilitation play out more dramatically than at our borders and ports of entry.
I really do not think it necessary to link massive amounts of bloviation by Democrats regarding thei belief that the ports are not being protected, we know where they stand-usually upwind as the poop out missives that they know are false and that they will never follow through on, such as
DHS Report Card: Bush Administration Gets "C-/D+" on Port Security; Bush Port Policies A "House of Cards." The Democratic Staff of the Committee on Homeland Security's annual report card on the Department of Homeland Security gave the department a C-/D+ on its port security policies. They called the current port security regime a "house of cards," and noted that containers arriving at American ports are rarely inspected and that the Department "remains unaware of security arrangements at foreign ports and vessels shipping goods to the United States." In addition to the threats millions of Americans face as a result of the Bush White House's failed port policies, it was estimated that "a terrorist attack at a major U.S. seaport would cause $60 billion in economic damages." [Democratic Staff of the Committee on Homeland Security, Annual Report Card, 2/06]
You can find all sorts of quotes from Dingy Harry, Nance Pelosi, etc, and so forth, as well as their little minions in the left-o-sphere, assaulting Bush. Funny how, yet again, Democrats are wrong, and hysterical.
Mr. Basham said that at 99 land ports, the agency processed 300 million people last year. He said CBP inspectors scan all vehicles for radiation, check all people for proper documents, and check for terror watch list matches, outstanding criminal warrants, public health and narcotics lookouts, and other indications of risk.
Basically, it appears that the CBP folks were just quietly going about their jobs, not making a big deal out of it, as well as not letting terrorists, drug dealers, and other scum know that they were stepping up their game to stop entry at the ports. Kudos!
"This process is not a bureaucratic game, but a security imperative," he said, adding that CBP officers spend 45 to 60 seconds with each person at a primary inspection booth.
It may not be a bureaucratic game, but the Democrats have attempted to turn it into a political one. I wonder if they will give any congratulations and a hearty "well done!" to the CBP? It would probably be too early to photoshop a pig flying, eh?

Do you have an interesting post? Well, go ahead and leave a trackback, with a reciprical link back to me. Otherwise, no waterskiing in the harbors in Newark, NJ for you.

If you liked my post, feel free to subscribe to my rss feeds.