And a Happy Monday to all.
Majority Leader John Boener on Fox and Friends the other morning
[gv data="mhAkTsqRQ58″][/gv]
Catch that? Just because the Bush tax cuts do not sunset till 2010 doesn't mean they cannot try to eliminate them, ie, raise taxes, especially if they get veto proof majorities in Congress.
They have bloviated against many of the tools that the USA needs to fight terrorism. As if you needed more reasons to vote GOP this November. How about one more from Dingy Harry?
"The apparent decision by the Bush Administration to draft a timetable for the Iraqis to assume a larger role in securing their country hopefully demonstrates the long-overdue recognition by the President that his strategy is a failure and that a change in course is needed.

"Given that this action comes just two weeks before the midterm elections, it appears the Administration is driven as much by the hope of heading off election-year defeats here at home as by ending the escalating violence in Iraq. Regardless, if this new course is to be effective, the plan must contain benchmarks tied directly to the drawdown of U.S. troops. All other measurements are of secondary importance.

"If the Administration is serious about pursuing this course, there is no legitimate reason why these benchmarks cannot be announced immediately. The safety and security of our troops and this nation are at stake. Time is of the essence, and the American and Iraqi people are entitled to know what the remaining tasks are that will lead to the drawdown of U.S. forces."
In blue, winning is a secondary consideration from getting out of Iraq. In red, let's announce the plans so the enemy knows them.
Is there a need to change up the policies? Yup. But we do not need to hear any "advice" from the party that has complained about the Iraqi operations since they started, and has advocated cut and run.
Don't say Dems aren't tough on terror, though. Snicker.

Do you have an interesting post? Or just a post?

Want it spread around? Well, go ahead and link it up! Otherwise, Democrats might win the House, or worse!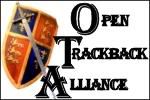 Send a trackback to this post, but don't forget to link it.
Linked to the Linkfest Haven

If you liked my post, feel free to subscribe to my rss feeds.