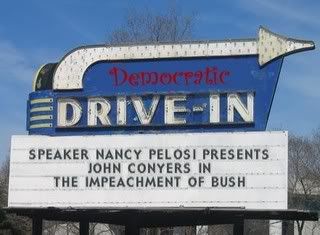 Meanwhile, the Muzzies will be laughing all the way to their caliphate.
(sign made from RedKid)
The Jawa Report has more reasons to vote GOP.
Cao is hip with the Why Vote Republican video.
Stop The ACLU has a video of Pelosi saying that she did not have sexual relations with that woman there would be no impeachment hearings.

If you liked my post, feel free to subscribe to my rss feeds.