Speaking of boobies

Now that is what I call patriotism. And, because I need to ease up a bit today. Moonbats have really ticked me off. This is how I picture Sadie: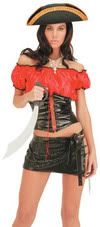 The Lad is one lucky guy! Thanks for the boobies post. Took me out of a seriously foul mood.

If you liked my post, feel free to subscribe to my rss feeds.