Here's their headline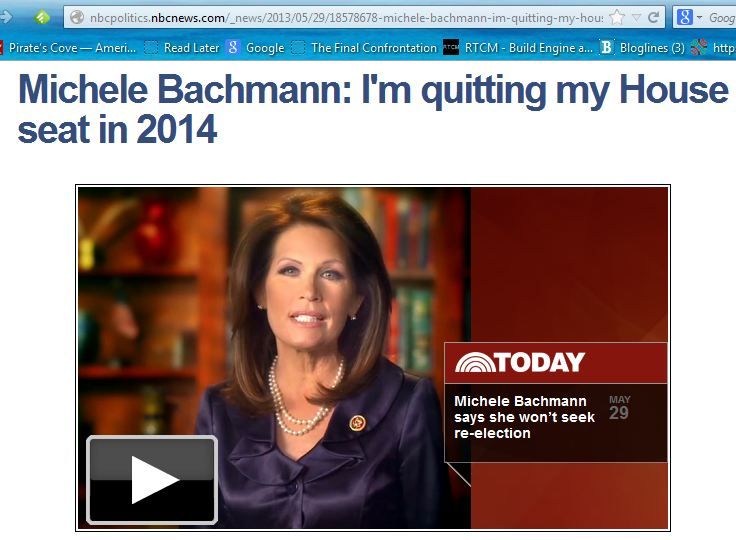 Nowhere in the story is that headline verified. Nor, if one listens to the 8+ minute video from Bachmann will you hear that phrase. A bit of bias, eh?
For Max Baucus NBC had the headline Max Baucus heeds the call of Nature. And Harkin won't seek 6th Senate term (for Tom Harkin-D). And Senate banking chair Johnson to announce retirement (Tim Johnson-D). Even most other Republicans were treated decently. Seems that NBC News has a bit of a War On Women going on in regards to Bachmann.
Of course, there's the NY Times article, which spends more time on here briefly saying that she is not retiring because of any of the supposed scandals. So does CNN. Then there's Michael Tomasky at The Daily Beast going on an anti-Jesus rant because of Bachmann.
She makes mention of term limits, saying "The law limits anyone from serving as president of the United States for more than eight years, and in my opinion, well, eight years is also long enough for an individual to serve as a representative for a specific Congressional district."
She makes a lot of good points during the video, worth the 8+ minute listen.

If you liked my post, feel free to subscribe to my rss feeds.