One of the bad parts about having a heavy interest in the whole anthropogenic global warming debate, what Warmists call "climate change" in order to blame everything on Mankind, is that it is often like being in an airport full of Hari Krishna's, Jehovah's Witnesses, or Occupiers who just won't stop their insanity (which might not be fair to the first two) (via Tom Nelson)
Increased Ice-Formation in Antarctic Sea Caused by Climate Change: Study

The records of melting ice in September 2012 showed that ice is disappearing at an unprecedented rate in Arctic sea. But on the other side, a record high of ice formation has been recorded in Antarctic sea.

After such results, scientists want to know that if nature is playing an equivalent game negating all the speculations that global warming is due to human intervention.

And the recent studies done in this regard shows that the answer to this speculation is `no' and suggests that human activities are mainly responsible for the change in weather throughout the globe which includes lessening of ice in one ocean and thickening in other. The records of the ice formation on Antarctic sea reveals that the summer melt of land ice on Antarctic Peninsula have increased 10 times in last 600 years which is highest level in last 1000 years.
Quadruple facepalm worthy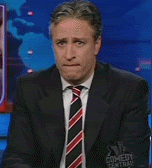 If you liked my post, feel free to subscribe to my rss feeds.