Why, yes, climate morons do want everyone(else) to live like it's 1499
From building your own masonry rocket stove, through distributing efficient cook stoves in Haiti, to the New Yorker's coverage of the Aprovecho Research center, the idea that burning wood much more efficiently could help slow climate change and aid developing countries is no secret here on TreeHugger. But it seems like the idea may be spreading—with international aid agencies around the globe championing low-cost, ultra efficient stoves that could change the lives of millions. There's just a small question regarding what is the best way to do it.
And what do they think is awesome?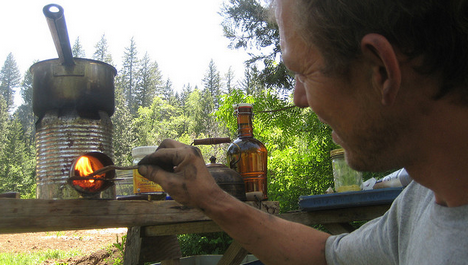 Image credit: fishermansdaughter, used under Creative Commons license.
No worries, though. The folks at Treehugger have their modern, 21st century stoves. They just want folks in third world shit holes, er, developing countries, to never develop.

If you liked my post, feel free to subscribe to my rss feeds.