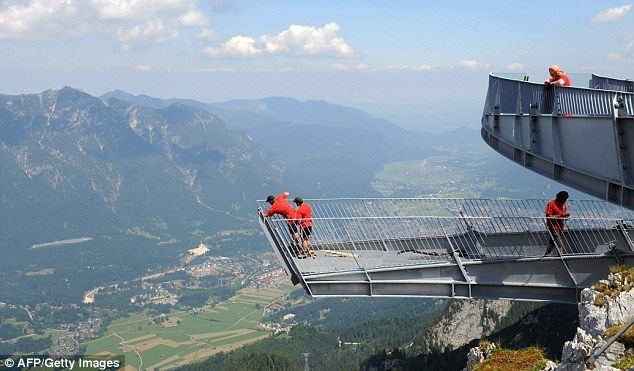 You'll definitely need a head for heights if you're planning on visiting the 1,000m high AlpspiX viewing tower, which is to open in southern Germany on July 4.
PS: a few people have emailed and asked what happened to the daily photo posts. Too be honest, they take a lot of time. It can often take over an hour to get 20 or so images, upload them to Photobucket, then I have to create a post (which usually takes about 10 minutes or so once I have the pictures.) I'm running a much busier store location now, and just do not have the time. Sorry! Make sure you do keep up with The Chive, which was the inspiration for the posts.

If you liked my post, feel free to subscribe to my rss feeds.