Hey, I distinctly remember that Obama said he would concentrate on jobs and the economy. I suppose he is correct, because almost all the legislation Democrats are pushing will harm jobs and the economy. Here comes the next one (again)
A carefully crafted compromise on climate change that narrowly passed in the House last June has been stuck for almost a year in the Senate. Now, with three senators set to unveil their own bill Monday and a floor vote possible this spring or early summer, House lawmakers are wondering whether there will be a significant effort to negotiate major differences between the two proposals or if they will be asked to simply approve the Senate version.

There is no guarantee that Senate Majority Leader Harry Reid (D-Nev.) can even notch 60 votes to pass such a sweeping measure during a midterm election year. But if he does, some House Democrats say they would not be surprised if they were asked to buckle in conference negotiations.
Senator Inhofe states that he can see only 26 votes for this economy killer and people control bill. Let's hope so. Especially since they are about 10 years late, as other nations' elected bodies are looking to reassess their climahysteria legislation. And the lead author of the UN IPCC has determined "Over the years, the IPCC has changed from a scientific institution that tries to be policy relevant to a political institution that pretends to be scientific." Though Richard Tol is still an alarmist.
Meanwhile, the alarmists are blaming it all solely on humans, of course
The report, a draft of the Fifth U.S. Climate Action Report that will be sent to the United Nations, says bluntly: "Global warming is unequivocal and primarily human-induced … Global temperature has increased over the past 50 years. This observed increase is due primarily to human-induced emissions of heat-trapping gases."
Hmm. "Iceland's Eyjafjoell volcano is emitting between 150,000 and 300,000 tonnes of carbon dioxide (CO2) per day, a figure placing it in the same emissions league as a small-to-medium European economy, experts said on Monday."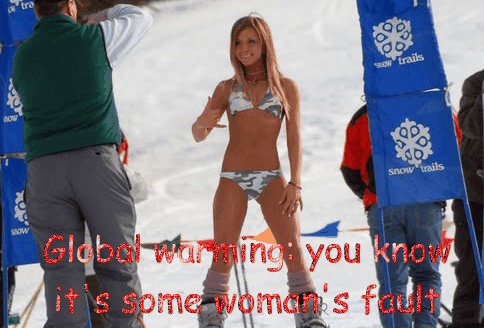 Just like earthquakes!

If you liked my post, feel free to subscribe to my rss feeds.