This is what you get when government is involved
Visitors to the World Trade Center site will soon get a visual update on the work in progress.

The agency began wrapping the fence that surrounds the 16-acre site with vinyl mesh Sunday.

The fence wrapping will have renderings of some of the buildings being constructed at the site, like the Freedom Tower and the World Trade Center Transit Hub and it will provide information about construction progress.
Oh, good, visuals of the buidlings. It's seven years later: how about having the actual buildings?
"A lot of tourists come down here, they don't understand what will happen here," said Community Board 1 member Catherine McVay Hughes. "They know there have been a lot of controversies, a lot of stories, but they want to see what is actually happening. And those photographs will let people know what is happening at the site."
A lot of us would like to know that there is actually progress, seven years later. Which there is. Some. A bit. Including a plan to make it green.
This is still my favorite design for the new WTC.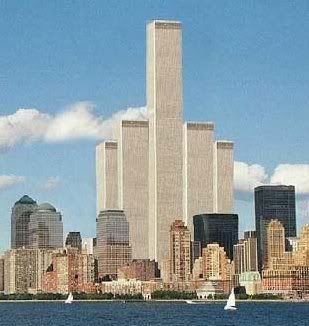 But, it is going to look like this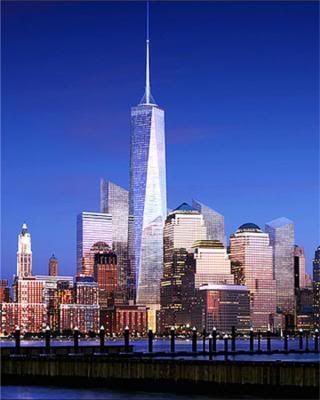 If you liked my post, feel free to subscribe to my rss feeds.