Have you voted (GOP) yet? No? Go. Now. Immediately.
The "local" Raleigh paper, The News And Observer, which is read from the Triangle all the way down to the coast, shows what the Democrats "stand" for
The postcard that went into North Carolina homes last week showed a majestic view of the White House. But the card was not the Republicans urging the faithful to rally around the president. It was a Democratic war cry.

"Send a message on November 7," said the state Democratic Party in bold red lettering printed across the White House photo.

Although President Bush will not be on the ballot, the Democrats are trying to harness uncertainty over the war in Iraq and anger over Bush's leadership into a sizable turnout in the midterm elections Tuesday.
Let's put that in context. The Democrats are against everything. They are against bush, against Republicans, against America winning in Iraq, against keeping you safe and secure, against stopping illegal immigration, against fixing social security, against keeping taxes low. Of course, they were Iraq and the Patriot Act (twice) before they were against it, showing just what they are about. Political expedience and gaining power no matter what.
I am wrong on one thing. They are for abortion on demand.
But both state and national polls suggest that the election is trending toward the Democrats this year — driven by the Iraq war and dissatisfaction with Bush.

"We have not had the opportunity we have [now] in a long, long time," Congressman Bob Etheridge, a Democrat, told a rally at Tir Na Nog Irish Pub in Raleigh last week.
Bob Etheridge (defeatocrat-NC) proves it. The Dhimmicrats have hinged their electoral success on America losing in Iraq. Is that really what you want a majority party to be about? Surrender?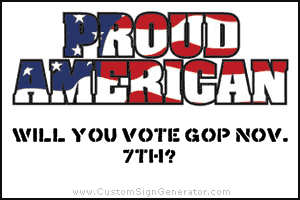 If you liked my post, feel free to subscribe to my rss feeds.