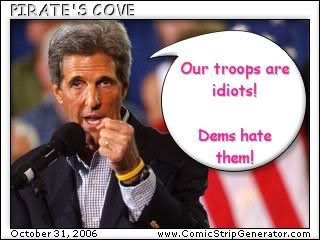 What else is there to say about Lurch that hasn't already been said by so many people so well today? Except that this is the guy that the Dems voted for in 2004, and he undoubtably plans on running in 2008 for President. Will the Dems get behind this guy? Don't have time to to troll the normal left wing hate sites
I'm a bit behind the curve, Real Life today.

If you liked my post, feel free to subscribe to my rss feeds.