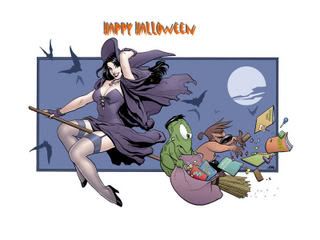 Yes, it is Halloween, and exactly one week till the midterm elections.
Scariest Halloween ever was 1938, after the previous nights broadcast of War of the Worlds, which scared the bejesus out of people, especially those who missed that it was a dramatic broadcast. Remember, people wouldn't be waking up to tons of TV news the next day to find out it was just a story. You can listen to the broadcast, if ye like, here.
When you are out and about today, the scariest words you can here are "hey, y'all. Watch this." If someone near you says that, RUN! Old Southern thing.


Do you have an interesting post? Well, go ahead and leave a trackback, with a reciprical link back to me. Others offering open trackbacks are over in the right sidebar, near bottom.

If you liked my post, feel free to subscribe to my rss feeds.