And a happy Thursday to all.
Here's a random thought. Why isn't the ALCU supporting Mark Foley? As far as we know, he broke no laws, he was just engaging in Free Speech, to use the ACLU's own words. To you and me, those words were despicable, disgusting, and unseemly, to use just a few adjectives. But to the ACLU, they were treasured Free Speech.
How do I know? Let's look at the ACLU's words on their Frequently Asked Questions page:
Why did the ACLU defend NAMBLA? (North American Man Boy Love Association)

In representing NAMBLA, the ACLU does not advocate sexual relationships between adults and children. What we do advocate is robust freedom of speech. This lawsuit strikes at the heart of freedom of speech. The defense of freedom of speech is most critical when the message is one most people find repulsive. For more information, please read the ACLU's press release.
To repeat, they say they do not approve of the sexual relationships, but of the Free Speech. Isn't that what Foley was engaged in, to the ACLU's point of view? There was no actual sexual relationship between Foley and minors, or those below the statutory limit – that we know about- so the ACLU should support him.
And, if the ACLU should support him, so should those who support the ACLU, primarily those on the Left. Foley was just engaging in Free Speech, right? Despicable, unprofessional, immoral Free Speech, but Free Speech none the less.
Rather a bit of a conundrum, eh?
Random thought: the dems are all worked up in fake anger over Foley, yet have no problem with Ted "Swimmer" Kennedy, Robert "KKK" Byrd, or stuff like this: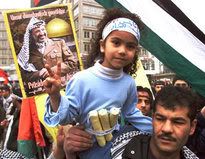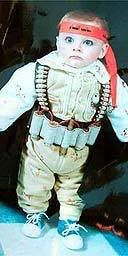 Do you have an interesting post? Well, go ahead and leave a trackback, with a reciprical link back to me. Others offering open trackbacks are over in the right sidebar, near bottom.

If you liked my post, feel free to subscribe to my rss feeds.