In fact, water vapor is the number one greenhouse gas
Tonga eruption blasted enough water to fill 58,000 Olympic pools into the Earth's atmosphere, NASA says

One of the most powerful volcanic eruptions on the planet blasted such a massive amount of water vapor high into the atmosphere that it's likely to temporarily warm the Earth's surface, according to detections from a NASA satellite.

When the undersea Hunga Tonga-Hunga Ha'apai volcano erupted on January 15, 40 miles (65 kilometers) north of Tonga's capital, it created a tsunami as well as a sonic boom that rippled around the world — twice.

The eruption sent a tall plume of water vapor into the stratosphere, which is located between 8 and 33 miles (12 and 53 kilometers) above the Earth's surface. It was enough water to fill 58,000 Olympic-sized swimming pools, according to detections from a NASA satellite.

They estimate that the eruption delivered 146 teragrams of water to the stratosphere. One teragram is the equivalent of a trillion grams, and in this case, it was equal to 10% of the water already present in the stratosphere.
Hmm, that couldn't have anything to do with causing a lot of sustained heat in the norther hemisphere and a lot of really wet weather in the southern at the moment, could it?
Typically, powerful volcanic eruptions like Mount Pinatubo or the 1883 Krakatoa event in Indonesia cool Earth's surface temperature because the gas, dust and ash they spew reflects sunlight into space. This "volcanic winter" happened after the Mount Tambora eruption in 1815, triggering "the year without a summer" in 1816.

The Tonga eruption was different because the water vapor it sent into the atmosphere can trap heat, which could cause warmer surface temperatures. The excess water vapor could stay in the stratosphere for several years, according to the researchers.
The hell you say! Of course, CNN, being the good little climate cult news organization they are looks to dispel the effect
Fortunately, the warming effect of the water vapor is expected to be small and temporary, and will dissipate as the extra vapor diminishes. The researchers don't believe it will be enough to exacerbate existing conditions due to the climate crisis.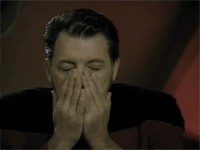 If you liked my post, feel free to subscribe to my rss feeds.