He said this after taking a long fossil fueled helicopter to the airport, FF flight to Europe, with all the chase planes and extra planes, then getting in his FF limo which was flown over in a FF plane, with the huge retinue of FF cars protecting him
Biden warns global warming is the greatest threat to national security in speech to troops

President Joe Biden warned during a speech to American troops in England that global warming presents the greatest threat to the United States.

"The military sat us down and let us know what the greatest threats facing America were — the greatest physical threats," Biden said of a meeting he had with the joint chiefs after becoming vice president in 2009. "This is not a joke. You know what the joint chiefs told us the greatest threat facing America was? Global warming."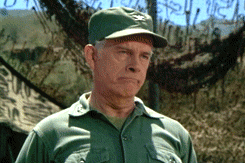 Biden told the troops at the Royal Air Force Mildenhall station on Wednesday that global warming still presents that kind of threat, asking nations to commit to "ambitious climate action" that would stop the globe from warming no more than 1.5 degrees Celsius.

Biden warned that global warming could cause "significant population movement," which could include "fights over land, millions of people leaving places because they're literally sinking below the sea, like in Indonesia because of the fights over land that is not there anymore."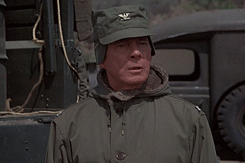 The president's remarks are a departure from his assessment just last week, when he said white supremacy posed the "most lethal" threat to America in a speech marking the 100th anniversary of the race riots in Tulsa, Oklahoma.
The guy is nuts, and the regular media will not call him out for it. Doomsday climate cultists have been warning of doom since the late 80's, and the eco-nuts who joined the climate cult have been telling us we're doomed since the late 60's. Yet, Doom always seems to be pushed further and further out, as each prognostication fails to materialize. Biden's yammering is all just meant to force more and more Modern Socialism on the U.S. military, destroying it from within.

If you liked my post, feel free to subscribe to my rss feeds.