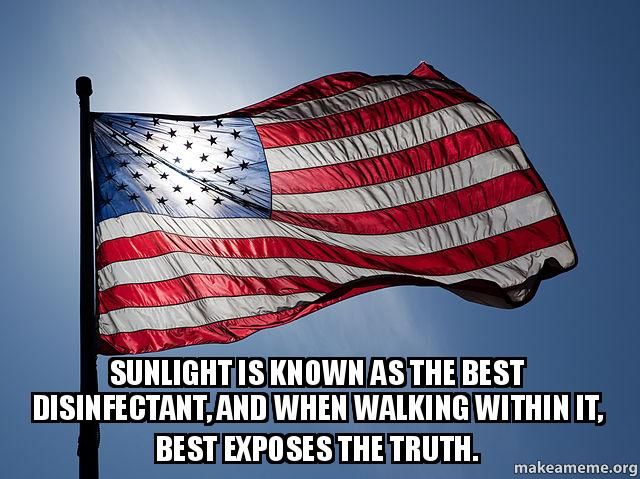 This is sure to make the members of the Cult of Climastrology very upset
(Daily Caller) House lawmakers introduced legislation to block the EPA from appointing science advisers who are currently taking money from the agency.

The bill stipulates EPA advisers "shall have no current grants or contracts from the [EPA] and shall not apply for a grant or contract for 3 years following the end of that member's service on the Board."

"This bill would ensure that scientists advising EPA on regulatory decisions are not the same scientists receiving EPA grants," said Texas Republican Rep. Lamar Smith, chairman of the House Committee on Science, Space and Technology.
In other words, people advising EPA on Hotcoldwetdry cannot be the same people who personally profit in some manner from the rules and regulations, and funding, they recommend the EPA pass.
Smith also introduced a bill to prevent EPA from using "secret science" to develop major regulations. Republicans argue EPA and other agencies shouldn't be able to base regulations on non-public scientific data.
Well, that would blow out the vast majority of the "science" the Warmists push, as they fight tooth and nail against releasing their raw data, their methods, and how they arrive at conclusions. A later section, on page 7, line 15, notes that all material received by the board must be made immediately public.
Section 2 will also make them upset
20 ''(A) the scientific and technical points of view
21 represented on and the functions to be performed by
22 the Board are fairly balanced among the members of
23 the Board;
That would appear to mean that the board cannot be stacked with just one point of view. Back to the Daily Caller
EPA and environmentalists traditionally argued such science should be kept non-public to protect confidential patient data — though it's not clear why that can't be redacted.

"Suffice it to say it will not make the EPA great again; it will gut the EPA at the expense of public health and safety," Andrew Rosenberg, with the Union of Concerned Scientists, told InsideClimate News in February when Smith scheduled a hearing on EPA "secret science."
Sunlight is the best disinfectant, as the saying goes.

If you liked my post, feel free to subscribe to my rss feeds.