Tom Nelson says "not to miss this"
He's right. I've cut the chart in two below the fold so we can look at it in a larger format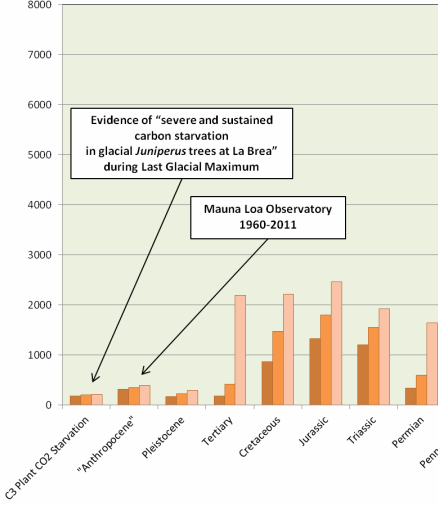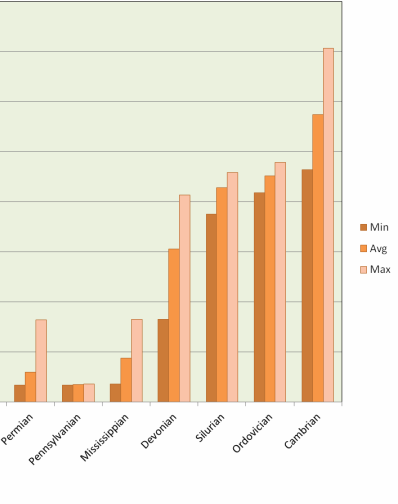 Note that during most of the lifespan of the Earth featured higher CO2 levels, even as life flourished. During the Pleistocene, about 2.5 million years to around 11,700 years ago (the start of the Holocene), it was a period of ice age, which saw flora and fauna having lots and lots and lots of issues, and lots of die-outs.
Interestingly, during the Pennsylvanian Period (roughly 323-298 million years ago), featuring slightly higher CO2 levels, plant and amphibian life flourished, along with diversification of terrestrial and insect life. Although, if we're talking about a resurgence of giant spiders and "two-meter-long relative of millipedes called Arthropleura," I'm not so sure I'm interested. Life really did explode during the period. And it got even more diverse as time went on and CO2 increased, especially plant life.
Yet Warmists are afraid of a tiny rise during the Holocene, which follows a very low period during which ice ages ruled and plants and animals died off. And Warmists still won't change their own behavior, despite thinking that Mankind is responsible for most or all of the CO2 increase.

If you liked my post, feel free to subscribe to my rss feeds.