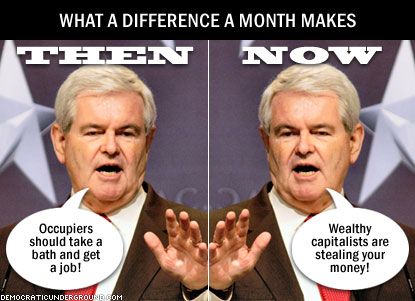 Via the Democratic Underground, which links the photo to an article at Talking Points Memo entitled
Apparently, Newt is in full scorched earth mode, where he now doesn't care about getting Obama out of office, he just wants to destroy Romney. Allahpundit has audio of Rush Limbaugh blasting Newt (part of which I heard live earlier) for going full Occupier.

If you liked my post, feel free to subscribe to my rss feeds.