I guess they're not quite as dedicated
(News and Observer) Protesters spent a second day outside the state Capitol building Sunday to show their frustration with government, which they said is too much under the influence of wealthy corporations.
Except, they aim their barbs not at government, but, at the private sector. The Occupy folks are missing it by that much.
Throughout the day, the size of the Occupy Raleigh demonstration on the south sidewalk near the Capitol fluctuated between 20 and 50 people. The day before, hundreds had joined the protest, inspired by the Occupy Wall Street gatherings that began in New York.
Hey, the NFL was on. Can you blame them?
Thompson returned for Sunday's protest, complaining about the leaders of financial institutions involved in the housing debacle. "The ones who ran the banks into the ground should be fired," he said. "There needs to be some accountability."
Kenneth Thompson was one of those arrested Saturday. I wonder if he and the other Occupiers will call for people like Barney Frank and Chris Dodd, and all the other Democrats who supported the Community Reinvestment Act, and blocked real reform of Fanny Mae and Freddie Mac, to be fired? Na, we know they are going to vote for the same Democrats, including Obama, like the good little Demozombies they are.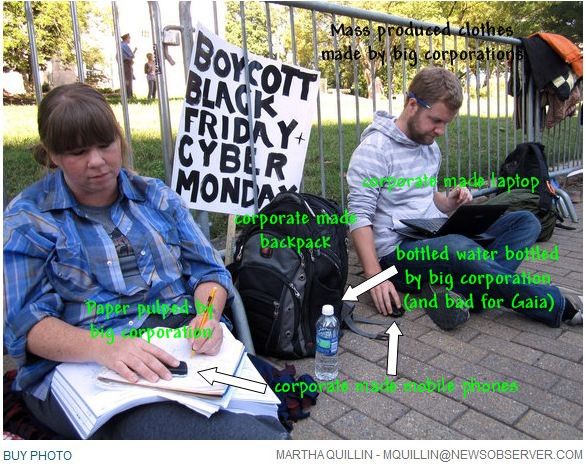 (Photo used in accordance with Title 17 U.S.C., section 107 regarding Fair Use)

If you liked my post, feel free to subscribe to my rss feeds.