Tom Nelson frequently makes jokes in his headlines about you using an iPhone and it causing it to flood in some 3rd world shit hole, er developing nation. I don't think even he saw this one coming
Carbon emissions? Energy overuse? Sketchy labor relations? There's an app for that, and it's all of them. This infographic from Geekaphone (there's way more, it's huge — click on our excerpt to see the rest) illustrates that the iPhone, like basically any modern convenience, is probably going to kill us all sooner or later.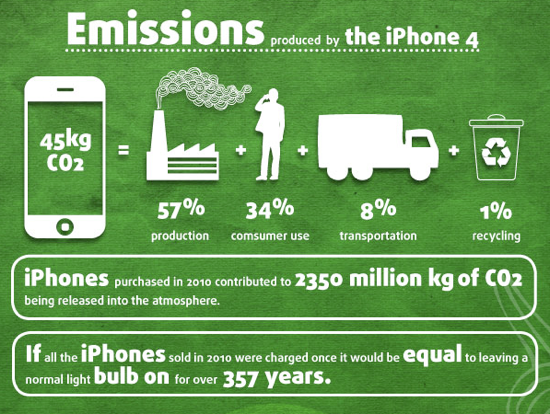 Oh, woes us! Aren't there like millions and millions of iPhones sold so far? And if everyone charged them just once, which seems like a silly notion, charging up a smartphone battery, doesn't it???, it would be evil for those modern lightbulbs which have brought mankind into the modern world.
So, I expect all you little alarmists to no longer use your iPhones, Droids, Windows phones, Palm, or, hell, any mobile device. No cell phones or Tablets for you! You DO want to do your part for Gaia, right?

If you liked my post, feel free to subscribe to my rss feeds.