Someone sounds like they are trying to keep an interest in the movie
The director, who uses the single name 'McG', told The Telegraph that it was his demand for perfection that triggered Bale's expletive-laden rant at a crew member. "I'm to blame for the whole thing," he said.

"In a great many ways this is a war movie so I'm on the set getting in Christian's face saying, 'You'd better get your —-ing s— together and you'd better fire up and make me believe your life is in danger, now get off your —-ing ass Christian and go and show me something.'

"Now that's going to get him fired up in the spirit of creating a real life and death performance and that's never meant to get outside that arena."
Too bad it didn't work, since most of Christian Bale's emotion came during that rant. The rest of the time it seemed like he was going through the motions.
Meanwhile, how about some Megan Fox?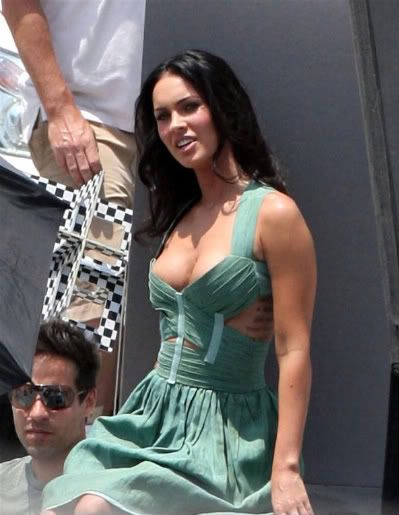 More at CamelTap (may not be SFW)
How 'bout some Cameron Diaz in a bikini? 99 Budweiser Girls. And you can drink one of the 11 manliest drinks in the world while viewing. Tequila Sunrise is #4. That's my liquor drink of choice.

If you liked my post, feel free to subscribe to my rss feeds.