Just purchased this this afternoon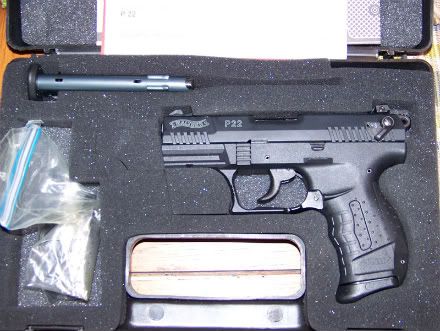 Picked up my handgun permit from the Sheriff's office, went to Eagle 1 and picked this baby up (technically, this is a photo I found on Photobucket. Had taken just about the same one, hey, already one available). A Walther p22. Then fired off a couple hundred rounds. Now I have to dial in the sights a bit.
And, yeah, it is just a .22. First gun that I have ever owned, and having a .22 allows me to actually go shoot without spending an arm and a leg. If I see the Dems starting to pass legislation, then I will buy a higher caliber.

If you liked my post, feel free to subscribe to my rss feeds.