Consider. This is the al-Reuters photo I changed a wee bit for a lark on Monday: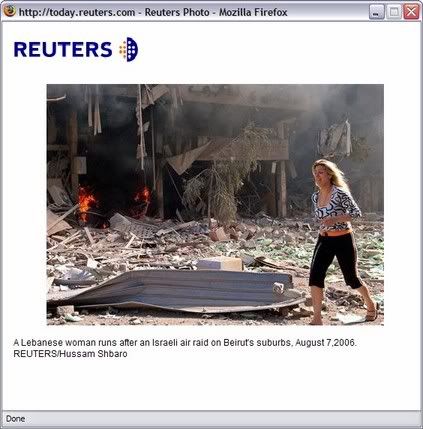 Running in sandals. But, let's see the AP version: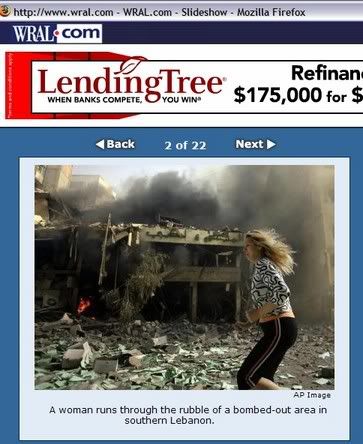 Kinda funny how cameramen from both the AP and al-Reuters happened to be in the same place at the same time to capture the only person out in this bombed out street, one claiming there is an air raid siren going off, the AP saying she is running. In sandals.
Granted, there is a possibility that both photo's were taken by the same person, since I have not been able to verify the AP cameraman's name. But, notice the location. See the fire and tree? You either had two camera people taking photo's of this woman running in sandles, or you had the same person taking a second photo, ie, staged.
Linked to The Conservative Cat, Conservative Culture, History Mike, Common Folk Using Common Sense, Basil's Blog

If you liked my post, feel free to subscribe to my rss feeds.