Remember, this is all about science, not sociology, politics, or anything else
Intersectional climate scientist goes on rant against 'White men,' compares pollution to 'the fart of a dog'

An "intersectional climate scientist" compared pollution to the "fart of a dog" when explaining her approach to thinking about climate change.

A TikToker named Dr. Chandler Puritty who claims to be an "intersectional climate scientist" used a metaphor from the book "Harry Potter and the Sorcerer's Stone," which includes a three-headed dog guarding a trap door.

"I am a climate scientist, and I'm here to explain to you why we are definitely going to get this thing under control and why a lot of the narratives that we see predominantly from white men and professionals are so doom and gloom," the TikToker said.
Except, she has a PhD in Biological Sciences (and, apparently, Victimhood), not climate science.
She proceeded to state that the three-headed dog Fluffy from the Harry Potter series represents capitalism, colonialism and White supremacy – all three of which she argued are barriers to solving the climate change issue.

"OK, so you have this three-legged dog. The three-head dog. Now the heart of this dog is CO2. OK. Carbon dioxide. White scientists are telling us that the reason that every time we send someone in to get the Sorcerer's Stone, the cure to climate change, from under the trapdoor is to make the room smell less like farts instead of to get rid of the dog entirely," Puritty said. "Take it as you will."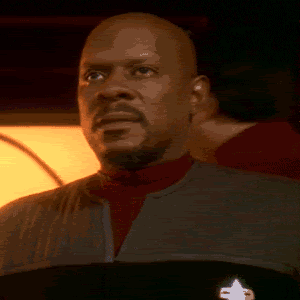 The crazy TikTok is available at the link.

If you liked my post, feel free to subscribe to my rss feeds.