Nothing says coming together like everyone doing service for the government, right?
Toxic polarization threatens our democracy. Here's how national service can save us.

Trust is the backbone of American democracy. But trust in the media, the federal government and our neighbors is hard to come by, and our democracy continues to face growing threats from misinformation and polarization.

A new report from More in Common found that less than 30% of Americans in the past 15 years have confidence in the federal government to do what is right for the country — down from 80% of Americans in the 1960s. Trust in the media and our neighbors fared no better.

This decline in trust among Americans came to a head during the 2020 election and the insurrection at the Capitol on Jan. 6, a violent act rooted in misinformation and distrust.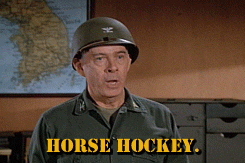 See, it was because you mean people lost trust in Government and the media, not because they gave you lots and lots of reasons to lose trust in those institutions. But, you know, the unhinged can't move on from 11/6.
A poll in January found that 67% of Americans believe President-elect Joe Biden should prioritize programs or proposals that have the ability to heal divides in the country. We agree. We must begin to rebuild that trust and understanding, a sense of responsibility for our neighbors, and a future that includes all Americans — and it is going to take more than rhetoric about unity to be successful.

As nonprofit leaders committed to the future of American democracy, we believe we must invest in a significant expansion of national service to help bridge these deep divides and bind Americans of all backgrounds together in common purpose.

National service has a long history of fueling civic renewal in the nation. By bringing together young people in common purpose, national service demonstrates that regardless of one's differences with others, we can solve problems and work together toward shared goals.

National service has the power to engage an entire generation of Americans, helping secure a more empathetic, inclusive and engaged future for our democracy.
Nothing would work better than people working for government, right? Doing some sort of service for what are mostly Modern Socialist agendas, right? Most of the groups that work with government are decidedly left wing, have left wing agendas, and push people more to the left, as you can see within the article. It fails to mention how, exactly, doing national service (will people be forced?) will bring Democrats and Republicans together, how people with vastly different beliefs will come together politically. How will there be a coming together when you have Black Lives Matter professing their hatred for white people come together with the white people they hate? How will people who want very limited federal government come together with those who want a massively powerful federal government?
We are at a juncture in American democracy. And the next generation of Americans are eager to be part of the solution to the many complex challenges facing our country. They're taking to the streets to protest racial injustice, using their voices to demand action on climate change, and raising their hands to help their fellow citizens and neighbors through the pandemic. They believe in America and are already invested in fighting for a better future for our country and the world.

By expanding national service so that every young person in America has the opportunity to serve, we have a chance to bring people from all walks of life together with shared goals and responsibility and start to bridge the divides that exist between fellow Americans.
Ah, it's not about everyone, it's about using the power of the federal government to get all the young folks involved with national service, either directly working for Los Federales or a far left organization backed by Los Federales, pushing them into good little worker bees who love government and left wing beliefs, much like they do with public education.
Jenise Terrell is vice president of Programs at Public Allies. Kristen Bennett is chief strategy officer at Service Year Alliance. 
Yeah, these far left groups will also be very happy with the unpaid work being done for them and all the government funding.

If you liked my post, feel free to subscribe to my rss feeds.