You'll never guess where a lot of the money for this is coming from
EU countries give final approval to multibillion euro green transition fund

European Union countries on Monday approved the bloc's flagship fund to wean them off fossil fuels and protect communities most affected, paving the way for members to start receiving the cash.
In other words, to force citizens off of fossil fuels which the big wigs won't give up themselves as they run around the world trying to save it from a fever
The 17.5 billion euro ($21.27 billion) Just Transition Fund (JTF) combines money from the EU's budget and its COVID-19 recovery fund.
Just spit-balling here, but, maybe use the COVID recovery money for COVID recovery? Perhaps help out the people and businesses damaged by the unnecessary lockdowns?
It is designed to support communities most affected by plans to shut down coal, peat and oil shale sectors or other emissions-intensive industries. It will back projects including managing closures of coal mines and retraining workers.
Surprise? They're acknowledging that this will cause pain, especially as there really isn't energy from "renewables" to replace it.
To receive funds, countries must submit plans to the European Commission for approval, showing how they will use the cash to transition to greener industries.
Let's be honest, the money will be used for silly things that really have little to do with any sort of climate change.
JTF money cannot be spent on nuclear power or fossil fuels, including natural gas.
Even some of the leading climate hysterics, like Michael Mann, support nuclear. They are a minority in the Cult of Climastrology.
Meanwhile
Climate crisis to shrink G7 economies twice as much as Covid-19, says research

The economies of rich countries will shrink by twice as much as they did in the Covid-19 crisis if they fail to tackle rising greenhouse gas emissions, according to research.

The G7 countries – the world's biggest industrialised economies – will lose 8.5% of GDP a year, or nearly $5tn wiped off their economies, within 30 years if temperatures rise by 2.6C, as they are likely to on the basis of government pledges and policies around the world, according to research from Oxfam and the Swiss Re Institute.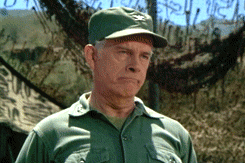 The temps have gone up, at most, 1C since 1850. Bunch of doomsday cult hysterics.

If you liked my post, feel free to subscribe to my rss feeds.