Interesting. It's apparently government causing problems, not that EVs are very expensive and unaffordably to most citizens
How California Is Keeping Electric Vehicles Out Of Reach For Apartment-Dwellers

Blessed with scenic Pacific coast drives and cursed with smothering smog and drought-fueled wildfires, California was primed to lead the transition away from the internal combustion engine. Nearly half of the electric vehicles sold in the United States each year are sold in the Golden State.

But if you're among the millions of Californians who live in an apartment or condo complex, swapping a gas-powered automobile for an electric one can be a challenge.

That's because the state requires just 10% of parking spaces in multifamily garages to include the circuitry needed to set up an electric vehicle charger. Only a fraction actually have the outlet and equipment needed to plug a car in, so a renter would need their landlord to hire an electrician to complete the setup if they actually wanted to use it.
Well, they could pay for it, right? Ask the landlord and say "I'll pay for the equipment and installation." Why does personal responsibility never come into play?
Now the state agency that sets building codes wants to require 40% of spaces to have at least that basic infrastructure and 5% of those to have the full suite of equipment and wiring needed to service an electric vehicle.
And now already skyhigh housing costs in California (#2 housing costs in nation, which cause apartments to go high. Only Hawaii is higher) will go higher, as the owners pass on the costs.
But electric vehicle advocates say the state's proposal doesn't go far enough, as it would leave the vast majority of residents in multifamily units ― the fastest-growing type of residence in a state whose population infamously outstrips available housing ― without access. And, they argue, it risks slowing the adoption of those vehicles in the next five years, which is when state and federal policymakers have said they should dominate new car sales.
Of course they say this: it's not their money being spent to comply with the requirement. Will this be a requirement for townhomes and multifamily homes where the homeowners are essentially the landlords?
But the building codes designed today won't come into force until 2023. Given the time it takes to build, inspect and rent new apartment buildings, it won't affect real lives and car-buying decisions until 2025 at the earliest.

By then, the International Energy Agency projected in a landmark report this month, the world needs to be just 10 years away from ending all sales of gas-powered automobiles ― or else doom the planet to warming past 1.5 degrees Celsius, an average that spells catastrophic changes. Housing that isn't designed for that electrified future will require costly retrofits down the road.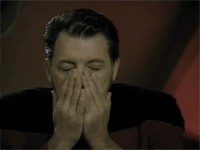 It's an equity problem, too. Tenants in multifamily units are disproportionately Black and Latino, groups that struggle to buy homes in a state where single-family houses make up two-thirds of residences, real estate industry data show. And the state has required builders to equip 100% of new single-family housing with charging circuitry for the past six years.
See, it's also a raaaaacism problem. These people are all nuts. Anyway, I'm going to stop here, it's a long, long screed.

If you liked my post, feel free to subscribe to my rss feeds.