When a cult invades an actual religion, causing ordained ministers to yammer about other stuff before the whole point of Easter
Easter message from The Right Reverend Dr Tim Dakin, Bishop of Winchester

IT HAS been quite a year – and, of course, the great thing about Easter is the hope it brings even in our crises. Yet the crises that we're facing really are quite something.

First, we're aware that we're facing an environmental crisis. Climate change is becoming critical. Many of us, I'm sure, are committed to doing something about that personally.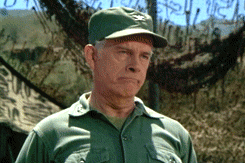 Perhaps someone should explain to Rev Dakin that climate cultists are committed to forcing Other People to do something, not themselves.
As a sidebar, after his start on climate crisis scam, he then mentions economic crisis, BLM, Brexit, and COVID, before finally getting around to mentioning Jesus. Which seems more like "hey, I gotta mention Jesus if this is about Easter. Oh, well."

If you liked my post, feel free to subscribe to my rss feeds.