If he wants to play this game, I'd say that it is patriotic for climate cultists to give up their own use of fossil fueled travel, their big fancy pants houses, meat, and make their lives carbon neutral
Sen. Durbin wants Americans to make a 'very patriotic investment' in bonds to fight climate change

In times of war, the U.S. government has asked Americans to buy bonds to help fund the fight. Now, Sen. Dick Durbin (D., Ill.) wants to give Americans the chance to buy bonds in order to fund the fight against climate change.

"Many of us believe that climate change is a similar challenge and an expensive one," said Durbin in an interview with Yahoo Finance.

Durbin and Rep. Ted Deutch (D., Fla.) have proposed a bill that would authorize the U.S. Treasury to offer $200 million in state and local tax-exempt "climate bonds" annually, with the option to increase the issuance to $1 billion if the demand exists.

Money from the bond sales would go toward a Climate Change Resiliency Fund, which would give grants to federal, state, and local governments, non-profits and other organizations to fund projects to fight climate change. A bipartisan commission would create program requirements and select projects to be funded trough the Climate Change Resilience Fund, giving priority to low-income communities and communities of color.
So, a slush fund to patronize these people, who will have their lives destroyed by climate cult policies.
"Let's get into the world where Americans live and let them know that this is a very important patriotic investment in the country," said Durbin.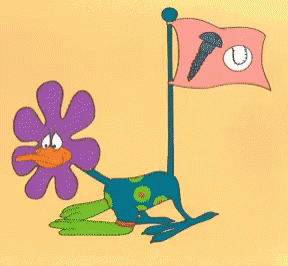 If you liked my post, feel free to subscribe to my rss feeds.