Perhaps they wouldn't have so many tears if they weren't taking long fossil fueled flights from half a world away?
Tears flow as politicians fail to dispel 'climate darkness'

Standing before a captive audience at this month's climate change conference in Madrid after entertaining them with a dance in her traditional Pacific island costume, 21-year-old Tabita Kaitamakin Awira Awerika's smile turned to angry tears.

The student from Kiribati spoke of her anguish at the threat to her low-lying atoll nation from rising sea levels and ferocious storms – and the determination of her people not to let global warming chase them from their "beloved motherland".

"I am very sad to say that as the youth of many developed nations are enjoying their daily activities, our fellow youth in Kiribati are worrying about what the future holds for us," she told an event on the sidelines of the U.N. talks.(snip)

In Madrid, veterans of the "COP" meetings – known as a place where suited officials spar over complex agreements – said they had never seen such an outpouring of grief, anxiety and sorrow.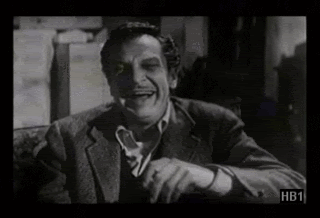 What's the carbon footprint of a trip from Kiribati to Madrid?
Bill Hare, founder of climate science think-tank Climate Analytics, told U.S. news show "Democracy Now!" he had seen more tears in Madrid than at the previous 24 summits, dubbing it "the crying COP".

Representatives of small island states were "almost panicking" at the prospect of their homelands disappearing under the waves, while young people were "angry and upset" at a lack of action by politicians, he said. (snip)

The climate change talks have experienced a "big shift" away from formality in recent years, said Ashlee Cunsolo, director of the Newfoundland-based Labrador Institute of Memorial University and an expert on "ecological grief". (big snip)

In the absence of a collective push to act, however, the prospect of a ruined planet can lead to sadness and paralysis, he noted.
But, it doesn't lead to the climate cultists not taking long fossil fueled flights.
Reporting by Megan Rowling @meganrowling; Editing by Claire Cozens. Please credit the Thomson Reuters Foundation, the charitable arm of Thomson Reuters, that covers humanitarian news, climate change, women's and LGBT+ rights, human trafficking and property rights. Visit news.trust.org/climate
So, Reuters is not actually a news outlet anymore, they are an activist organization.

If you liked my post, feel free to subscribe to my rss feeds.