I always enjoyed the reviews for the Chevy Volt when it first came out: all those ones of people taking double the time to get anywhere because they had to charge the vehicle, and had to plan their trip to be able to stop to charge it. Oh, and how they were freezing or sweating because they didn't want to kill the battery charge by using climate. Now
In a ridiculous attempt to prevent imaginary CO2-induced bad weather, Ingrid replaces a two-hour $65 flight with a 3-day? trip involving 2 hotel stays, four train rides, a "headache", "confusion", a 2-hour bus ride, a 45-minute ferry ride, a grumpy passenger, delays, etc etc. https://t.co/7qCxnQnE9G

— Tom Nelson (@tan123) December 18, 2019
Rail v. air: 18 hours and 56 minutes travel time, 41.8 kilograms of carbon emitted, (300 less than that cheap, two-hour flight), 1 book read, 6 Instagram stories of passing views, countless naps, and more. https://t.co/DBdvq9nB6E

— NYT Climate (@nytclimate) December 18, 2019
See? Prolong the journey! This also reminds me of how St. Greta of Stockholm was being lauded for her sailboat trips, saying we should all do that. Right, because we all have weeks and weeks of vacation time, most of which we would spend traveling to and fro. Anyhow
(NY TImes) Many travelers today are mindful of the environmental cost of flying, and perhaps nowhere more so than in Sweden. In the homeland of Greta Thunberg, the teenage climate activist who has inspired a worldwide no-fly campaign and a generation of youth protesters, the buzzword is flygskam, or flight shame, a term that was added to the Swedish lexicon last year. The peer pressure there can be palpable. (big snip)

Over the past two years, I've witnessed this same shift within my social circle in Stockholm, where I live half the year. Although everyone still flies, many now choose the train when possible. After my friend Malin insisted she enjoyed taking the train when returning to her hometown, Umea — the six- to seven-hour trip spent binge-watching episodes of "RuPaul's Drag Race" on her laptop (of course she would)— I reconsidered my own rail skepticism. Rather than always seeking the most efficient route, could I instead embrace the journey?

As a travel writer who splits her time between Sweden and Italy, far from family on the other side of the Atlantic, I can't envision a future in which I completely abstain from flying. But every big change begins with one small step, so in September, I started by giving up one flight.
ZOMG, one flight! See, fossil fueled flights are evil, but, she can't give them up for her job and lifestyle, it's just you who should be forced to do so.
Had I nabbed the cheapest train tickets for each leg of my trip from Stockholm to Paris, it would've cost €79.80, or about $87. (Most rail operators use dynamic pricing, like airlines, so prices vary depending on how far in advance you book.) By comparison, Ryanair touts a fare from Stockholm Skavsta to Paris Beauvais airport of only 139 Swedish kronor, or about $14. But add to that the cost of the airport bus in Sweden, the shuttle in France and the carry-on charge (oh yes, it'll cost an additional 99 kronor to board with anything larger than a laptop bag). In the end, the budget flight would have taken eight hours city-center-to-city-center with no delays and cost $93 with one checked bag (or $65 without) — faster than the 18 hours by train, sure, but not necessarily cheaper.
I'd pay $93 to be there in few hours vs taking all day. A round trip ticket to Trenton, NJ from Raleigh, NC is around $188 with 1 checked bag. Excluding time to and from the airport, it costs me around 3 hours, since you SHOW UP ahead of time for Frontier, or they close the ticket booth. You do not show up late. A train will take almost 10 hours, and cost about the same. Of course, I can also drive, and take 8 hours.
This trip was not about negligible savings, though. It was really about anxiety.

Mine started in 2018, during one of the hottest summers on record in Sweden. Wildfires raged in parched forests, farmers battled drought conditions, and fire warnings were issued for large swaths of the country. The overnight temperature in my non-air-conditioned apartment did not dip below 85 degrees for weeks on end, and the entire Stockholm region sold out of fans. Lying awake at night with a single desk fan wedged in the window, I was consumed by creeping dread.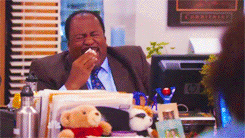 The whole trip is described in detail, worth the read, and Ingrid wraps up with
The final tally: 18 hours and 56 minutes of active travel time, 41.8 kilograms of carbon emitted, (300 kilograms less than that cheap, two-hour flight), one book of Alexander Chee essays read cover-to-cover, six Instagram stories of the passing views, countless naps and a piqued interest in discovering where else the rails might take me. I guess you could count me among the new generation of #trainboasters.
Hey, if the train was easy, cheap, and I didn't then have to drive 1 1/2 hours to the parents house, I would love to take it for the convenience of not driving. Let me read my book. It's not. So, if I need quick, I fly.

If you liked my post, feel free to subscribe to my rss feeds.