Democrats have been talking about impeaching Trump even before he was elected. That talk increased heavily the minute he was elected. And even more when he took office
Those are from inauguration day, and neither attempted to shoot down the unhinged nutters pushing it. Democrats have been looking for any excuse, and now
House Judiciary Committee Report: President Can Be Impeached for 'Motives' Without Breaking Law

The House Judiciary Committee released a report Saturday in which it argued that a president may be impeached for "illegitimate motives" even if his actions are "legally permissible."

The 52-page report, written by 20 members of the staff for the Democratic majority, attempts to provide a legal and constitutional basis for the Democrats' ongoing effort to impeach the president.

The report states: "The question is not whether the President's conduct could have resulted from permissible motives. It is whether the President's real reasons, the ones in his mind at the time, were legitimate."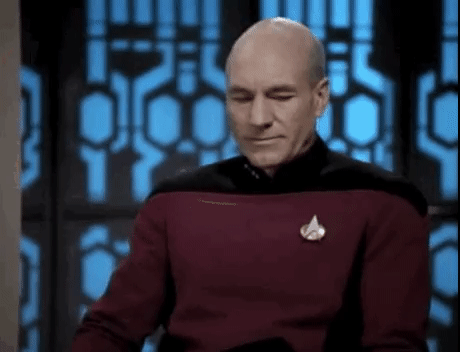 So, Democrats are mind readers, now? They know what Trump's "real reasons" are? Nutballs.
The Breitbart article also notes 11 questionable features of the report, such as not using the testimony of their "legal scholars" from the other day, suggesting the report was already written. And
3. The report invents an absurdly broad standard for "bribery." The report, backed by selective and misleading claims about the Framers' intent, declares: "Impeachable bribery occurs when the President offers, solicits, or accepts something of personal value to influence his own official actions." That standard would implicate every elected official in the United States, all of whom accept campaign contributions in return for policy promises.
Exactly.
4. The report cites radical left-wing activists committed to impeaching Trump. The report cites "scholars" such as Zephyr Teachout, who is on the advisory board of a group called "Impeach Trump Now." It also cites Harvard's Lawrence Tribe, who declared in December 2016 that Trump's impeachment should "begin on Inauguration Day." It ignores contrary views, even by left-wing sources like Cass Sunstein, whom it quotes selectively (see below).
Both of those headlines at the top are explicitly citing the Impeach Trump Now group.
7. The report bends over backwards to justify impeachment without any crime being committed. The report spends a great deal of space arguing that a president does not have to commit an actual crime to be impeached — a claim hotly debated among scholars. It notes that previous impeachments have included charges of "non-criminal" acts, but ignores the fact that no presidential impeachment has ever proceeded without any criminal acts alleged.
Congratulations on winning the 2020 election, Mr. Trump.

If you liked my post, feel free to subscribe to my rss feeds.