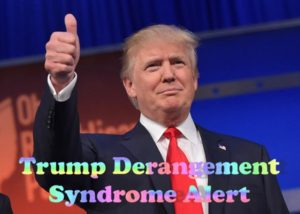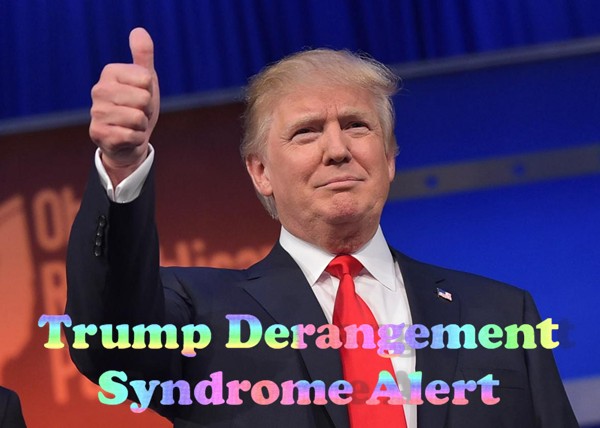 It's kinda hard to tell the difference between the Washington Post and uber-Lefty Internet sites like Slate, Salon, and Vox, as David Nakamura loses it, as typical
'Stay tuned!': Trump and advisers treat fate of North Korea prisoners as a cliffhanger

As he has sought to build anticipation for his high-stakes summit with Kim Jong Un, President Trump has delighted in dropping tantalizing hints about where the meeting will take place — maybe the Korean demilitarized zone! — and what can be achieved — perhaps a peace treaty!

This week, the president, without direct prompting, casually raised another possibility, noting on Twitter that three Americans prisonershave been held in a North Korean labor camp. But, he suggested in a tweet, that could soon change: "Stay tuned!"

Stay tuned. Who knows? We'll see what happens. The president often uses such phrases to hype dramatic possibilities, even if some of them might not pan out or might fall short of his grand pronouncements.
Considering how the WP covered for Obama, and grand pronouncements such as "if you like your health plan, you can keep it", and all the variations. That said, the above news isn't news: it's simply someone with a byline having a Trump derangement syndrome meltdown. Leaks from Team Obama and O himself were treated with squeeing.
But in the case of the prisoners, Trump and some key surrogates have again shattered long-standing Washington protocols by speaking so openly about delicate negotiations on American detainees, potentially risking a last-minute setback or coming across as insensitive to the privacy of their families, according to former U.S. diplomatic and intelligence officials.

"I think it is pretty obvious to anyone who has ever spent five minutes negotiating with the North Koreans that you do not announce things that have not happened," said Christopher Hill, a former State Department official who led the U.S. delegation in the six-party talks with Pyongyang during the George W. Bush administration.

"I understand they take pride in doing things differently," Hill said of Trump's team. "But this is serious business — people's lives are at stake. It just takes a little bit of discipline."
It should be noted that the previous old-school diplomacy kinda, you know, didn't work. And maybe, at the end of the day, North Korea will be shown to be full of bat guano yet again. But, so far, things look a lot more promising than they did during previous negotiations. Think about it: it was just last year that Trump and Kim Jong-un were exchanging nasty tweets. Threats were being made. Rockets were being launched. Now? All sorts of good things are happening (Kim is still raving, murderous, torturous, nutjob, let's not forget that). This is all serious enough that Kim met with South Korea's President, and will be meeting with Trump.
North Korea just changed its time zone to match South Korea's (they had previously changed to half hour behind SK in 2015). The LA Times and other outlets think this is pretty big news, and it is.
Almost every time the media have a freakout over the way Trump Does Things the media turns out to made into fools when Trump's way works.

If you liked my post, feel free to subscribe to my rss feeds.