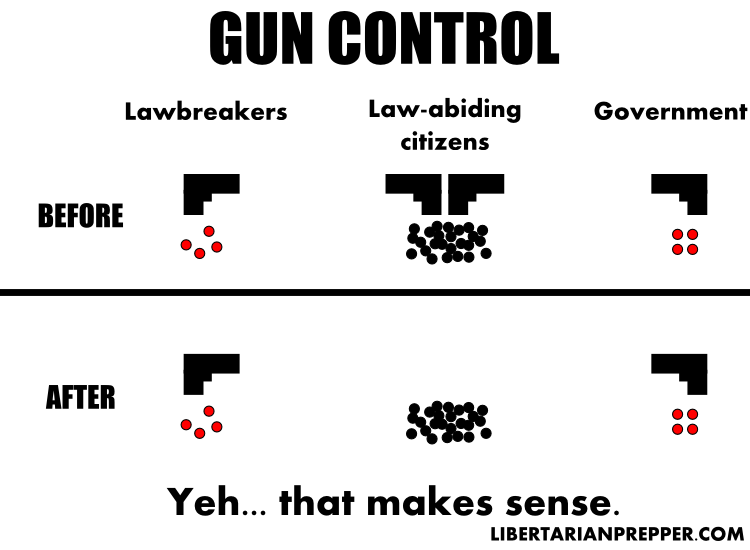 Just because some nutjob went nutjob doesn't mean you get to take away my Constitutional Rights. That's the whole purpose of the Bill of Rights: it's about restricting what the Federal government cannot do, not saying what We The Citizens can do. And because the government dropped the ball doesn't mean you can take away my rights.
People thought MSNBC's Katy Tur was bad with this one
Katy Tur literally teased her next segment as "Kids or guns. What do you value more?"

— Elizabeth Harrington (@LizWFB) February 20, 2018
Well, this is the NY Times Editorial Board, and, regardless of their utter bias, the NY Times is one of the top newspapers in the world
Will America Choose Its Children Over Guns?

As surely as there are camels' backs and straws to break them, moments arrive when citizens say they've had enough, when they rise up against political leaders who do not speak for them and whose moral fecklessness imperils lives. We may be witness to such a moment now with the protests by American teenagers sickened — and terrified — by the latest mass murder at the hands of someone with easy access to a weapon fit for a battlefield, not a school.
Yeah, you'd be in big trouble with a single shot rifle on a battlefield. But, then, the handguns the armed security at the NY Times building are also weapons one finds on a battlefield. And military members carry knives into battle. Do we ban them?
These kids have had enough. They've had enough of empty expressions of sympathy in the wake of the sort of atrocities they've grown up with, like last week's mass shooting that took 17 lives at a high school in Parkland, Fla. Enough of the ritualistic mouthing of thoughts and prayers for the victims. Enough of living in fear that they could be next in the cross hairs of a well-armed deranged killer, even with all the active shooter drills and lockdowns they've gone through. Enough of craven politicians who kneel before the National Rifle Association and its cynically fundamentalist approach to the Second Amendment.
They'd have a lot more classmates if the craven politicians, and editorial boards, who kneel before Planned Parenthood, did something to reduce murdering the unborn. I'm not going to slam the kids: they're being whipped up into a frenzy by adult groups. Most have zero idea how the world works. But, they should remember, when you enter the big game of politics, when you're trying to take away people's rights, you make yourself fair game. There are some who go to far (such as Gateway Pundit), and have been slammed by fellow people on the Right, but, just because they're kids doesn't exempt them from criticism when deserved.
Anyhow, let's see what the NY Times is proposing
To be effective, any movement needs a realistic program, not mere emotion. Otherwise, it risks coming and going in a flash with little to show for itself. A tighter federal system of background checks is a start, to better monitor would-be gun buyers with mental illness, for example, or histories of gun violence. Such a program should also include reinstating a nationwide ban on assault weapons — a state measure died in the Florida Legislature Tuesday — and ending an absurd prohibition against using federal public health funds to study gun violence.
Um
>School was warned repeatedly
>FBI was warned repeatedly
>Local police visited shooter dozens of times
>Students say everyone knew he was going to be a school shooter

Gov drops the ball entirely & the left says the "solution" is to take away all our rights #TwitterLockOut https://t.co/AWEKqNaLZA

— Chris Menahan 🔹 (@infolibnews) February 21, 2018
How about we start with enforcing our existing laws? How about they start properly reporting people to the FBI database as they're supposed to? A ban on scary looking guns won't make a difference. It didn't last time, and won't this time. However, this is not what the Times really wants
What the young protesters are saying now is: Put down the guns. We're your children.

How can anyone not heed their pained voices?
What the Times wants is banning guns. And end to the 2nd Amendment. Just because voices are in pain doesn't mean you get to take away my Rights.

If you liked my post, feel free to subscribe to my rss feeds.