When in the near future? They don't say
Climate change to accelerate extreme weather events in near future

Heat waves are expected to become more frequent and more intense, if we continue to emit these warming greenhouse gases into the atmosphere. The unprecedented extreme weather that we've seen over the past year is clearly a result of human activities.
Unprecedented!!!!!1!!!!!
The types of events that occurred in 2017 was long back predicted by the scientists. Warming of the earth and oceans would supply more energy to intensify hurricanes and killer storms, there would be fewer rainfall events, creating more widespread drought. Moreover, more moisture in the atmosphere would increase the amount of heavy rainfall leading to Harvey and Irma like floods that the world has seen in the past few years.
So, drought and flood! More rainfall and less rainfall. Do we need to even discuss their completely failed prognostications regarding tropical systems and "killer storms", as they dried up for over a decade?
Looking at the unprecedented events, clearly the impact these of climate changes is no longer subtle as the cost of inaction is already far greater than the cost of action. It is sure that soon, the Greenland ice sheet and the west Antarctic Ice Sheet will be seen melting and sea levels will be seen rising.

Things are seen getting worse day by day, we need to do is to take the steps earliest possible in the form of decreasing our emissions and transitioning from fossil fuels to renewable energy to save the earth.
Day by day! And in the near future, doom! And there was even a handy dandy graphic of what will happen sometime in the "near future"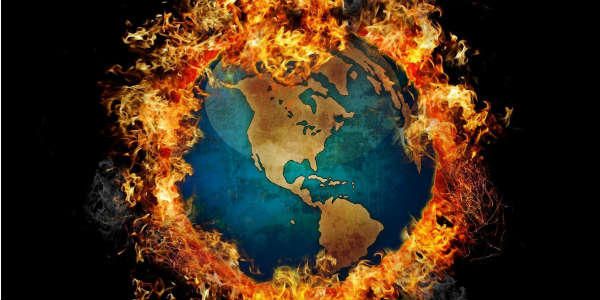 If you liked my post, feel free to subscribe to my rss feeds.